March Into Reading Month with Big Play Freddy
As a little boy, children's author John Ribbing was a voracious reader. While his classmates ate lunch and enjoyed recess, John could often be found wrapped up in a favorite new book. These days, getting kids excited about stories, books, and reading has been one of John's passions. It only stands to reason that the entire country celebrating literacy together throughout the month of March is something he finds to be extra special!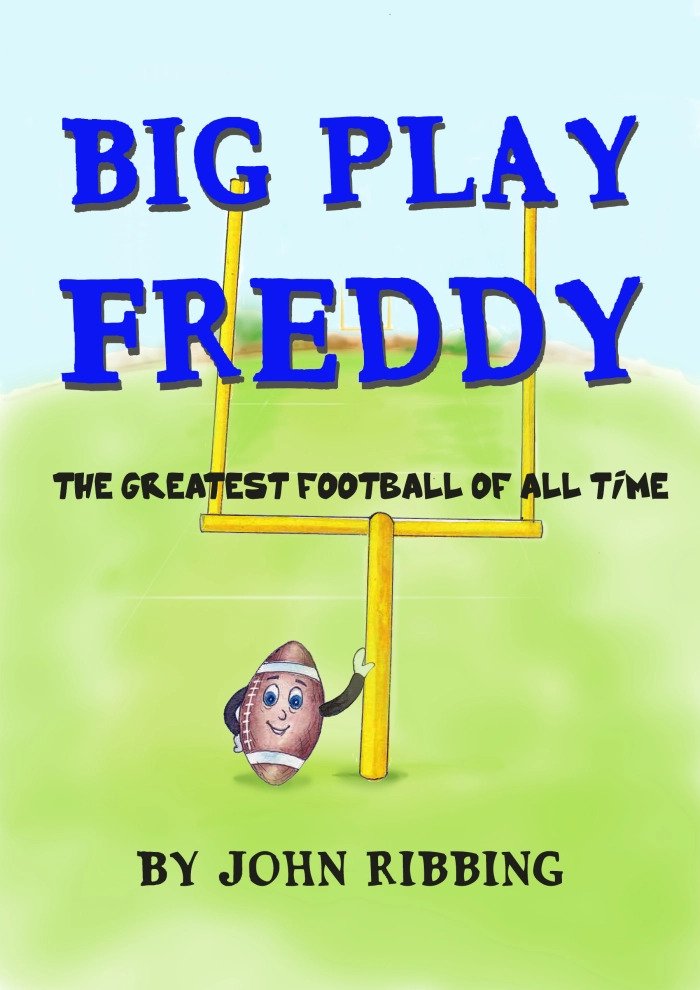 Let's back up and get into how this father of four, former Marine, coach, entrepreneur, and marketing specialist went from lover of readingas a child to lover of writing… and added 'author' to his repertoire!
What inspired 'Big Play Freddy: The Greatest Football of All Time'?
Our oldest son loved football from as far back as anyone can remember, and he also loved being read to. As a little guy, his favorite book Kick, Pass, and Run by Leonard Kessler was that "Again! Again! Read it again!" book in our house. My wife and I knew it by heart, our son knew it by heart, the dog may have even known it by heart. On my 300,000th reading of Kick, Pass, and Run, I thought that perhaps a new football book might be in order! Because I love to read, I also love to write, and so the journey of, 'Big Play Freddy: The Greatest Football of All Time' began.
Can you tell me a little bit about the story?
In a nutshell, Freddy is the star of the Mustangs football team, but he's not a player…Freddy is a football! Throughout the story, Freddy is busy preparing for the big championship game and, more importantly, helping his friend Slippery Sam along the way. It's just a really endearing story that's engaging for kids with an underlying message of working hard to achieve your goals while being willing to accept a helping hand along the way.
There are lots of personal connections nestled throughout 'Big Play Freddy' that are meaningful to my sons and myself, like team colors, for example. These touches makes it an especially neat read for family and friends, yet are so subtle that they go unnoticed by anyone else enjoying the book.
What do you want readers to take away from 'Big Play Freddy'?
In addition to the themes of perseverance, supportive relationships, and giving your all that are woven throughout the story, I want children who are aspiring authors, and all kids for that matter, to know that their stories matter. No matter who they are their stories are worthy to be shared.
Ready to order your own copy of 'Big Play Freddy' today? Just click here.
Find out how GrapeSEED can help your budding authors builds the bridge to from oral language to reading and writing by clicking here.