Ring in 2023 with Joyful Learning
As we ring in 2023, it's the perfect time to encourage each of our students to set new resolutions and goals for themselves, in the classroom and beyond!
From creating a simple craft to using critical thinking skills while recording big ideas, there are lots of ways to incorporate New Year's traditions and celebrations into the school day after a long(ish) holiday break.
Check out a few engaging and interactive ideas that you'll want to be sure to incorporate as your students settle into 2023. Happy New Year!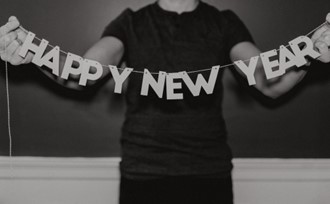 Create a class '2023 Joy Jar'! Decorate a large plastic container and keep a supply of colorful post-its or index cards nearby. Encourage your students write down moments that make them happy at school, at home, or out in the community and place them in the jar from time to time. Read a few each day, or at the end of the week before dismissal. You can also read them during brain breaks!
Use real, historical pictures to teach your students how the new year is celebrated in different cultures and countries around the world. Make this into a cross-curricular lesson that encompasses social studies, literacy, and even cooking & math (as you follow a few simple 'recipes' from different regions, sample them, and then have the class graph their favorites…yum!).
Pull out a few new & appealing graphic organizers! Have your students list some new learning goals, friendship goals, health goals, and even self-regulation goals, and then turn them into resolutions.
Finally, have your boys and girls take on the persona of their favorite book character as they make some New Year's resolutions for that character! What a perfect way for your students to put themselves into someone else's shoes while teaching point of view and empathy. This could be done as a large group, in small groups, pairs, or even individually.
Are you looking to set new goals for your students?
Check out all that GrapeSEED has to offer by clicking here!